All cultures are different and all cultures have something particular, or in other words, unique. Today we are going to talk over about the ways we can use to build good relationships with Spaniards.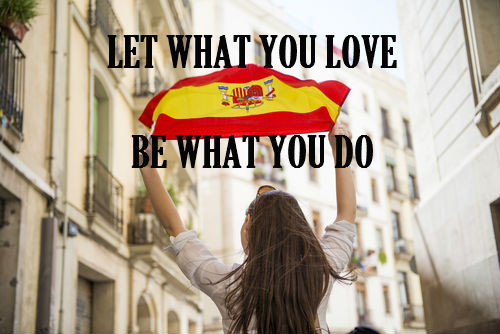 What is your style?
If you are talkative, open, charismatic and value interpersonal relationships; or if you like to know more about your colleagues' background, then it will be easier for you to adapt in Spain because like the Spaniards, like you, belong to a relationship-oriented culture.
On the other hand, if you value individualism, not trustful of your colleagues before they have done their first delivery, and find small talk and business meals unnecessary; then you belong to a task-oriented culture. Your culture has very different values than the Spanish and you need to pay extra attention to your reactions and expectations when dealing with people from this country.
Relationship-oriented cultures tend to organize goal achievement somewhat differently, and the same happens in Spain. In this type of system, the group to which a person belongs is a crucial part of that person's identity and most goals are accomplished via relationships. Remember that when building relationships with Spaniards, you should first build trust and make a good impression. So be sure to:
Spend sufficient time letting your colleagues get to know you; trust, close personal relationships, and character are critical.
Sharpen up your skills for understanding body language. The Spanish do not like to lose face, and so they will not necessarily say that they did not understand something.
Learn some Spanish, at least at a basic level. Because not so many Spaniards speak (good) English.
It is better to stick to face-to-face contact rather than written communication.
Expect to be interrupted when you are speaking. This is simply an indication the other person is interested in what you are saying. Don't expect agendas to be followed in a strict fashion.
Spaniards tend to identify themselves with their particular region and its own variations in culture, habits and behavior. It is wise to be alert to regional sensitivities and differences. For instance, some areas in Spain such as Catalonia, Galicia and the Basque country have their own regional language, as well as regional traditions and cuisine which they kept after many years of struggle.
Spaniards are impressed by education and qualifications but it is important to behave modestly and not boast about your achievements
They also have a strong sense of 'face', like Asians. Giving face and saving face is an important value in building interpersonal relationships.
A Spaniard will spend a lot of time trying to get a feel for someone's trustworthiness, so expect a lot of initial communication to be about mutual acquaintances and common points of reference.
Overall, read it all again, and learn more about Spanish culture, style of life. Keep a positive attitude and be on a good mood, as a result you will see that good relationships with Spaniards will blossom quickly.
If you want to find out more about building relationship across cultures read this article:
"Build Strong Work Relations Across Cultures"