Today we are going to talk about how the Dutch manage their time, what to expect from them and how to run a business meeting with them.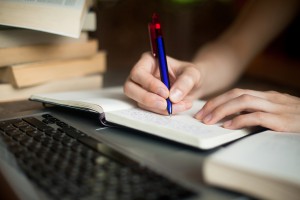 First of all, you should keep in mind that punctuality is considered to be a great value in the Netherlands, and the worst thing you can do is to waste somebody's time by making them wait for you, or even by being unprepared for the meeting. You should schedule and plan the meeting very careful; always taking into consideration that small talk is not a common practice in the Netherlands.
The Dutch are both profit and short-term oriented, therefore negotiations will usually move quickly. However, the decision-making process is a little bit slower, because of the need to reach a consensus. But once this is done, all the milestones will be delegated and the agreed deadlines met.
It is very important to schedule an appointment with one or two weeks in advance. And once the meeting is agreed with your counterpart, there is no need to reconfirm it. The best time to make it is at 10 am in the morning or early in the afternoon.
Well, now we will learn about the steps that should be followed during a meeting in the Netherlands:
1 Planning a meeting
As it was said before, the meeting should be confirmed in written form and being late is not recommend (read above). But if, for some reason, you are late, you should phone your counterparts and present a valid excuse. Never assume that a meeting can be rescheduled in the last minute.
If you have some materials or an agenda, share them in advance to the intervening parties. Because the Dutch would like to know what is going to be discussed in order to be prepared. You should plan to stick to the scheduled meeting time, and attempt to finish the meeting with a firm conclusion. You can deliver draft minutes or a memorandum of the meeting later on.
2 During a meeting
There will be a little small talk, and you should be ready to get right down to business. Your presentation should be short, precise and present strong facts. After that you will be asked questions. During the meeting you should be efficient and stick to an agenda.
Frank and direct exchanges are considered normal. If your proposal is going to be turned down, this is likely to happen on the spot. Similarly, never hesitate to raise issues and objections, rather than waiting over a point and failing to voice your opinion.
3 Following a meeting
After your meeting, follow it up with a written document to show that you are sincere. You should put everything in writing because Dutch executives are very efficient and organized. Be careful not to use overly-familiar language, because everyone will read it. Keep it professional.
Overall, when negotiating in the Netherlands, always say what you think. The Dutch appreciate concrete facts, statistics and hard data. And there is no place for emotions and interpersonal connections are very limited when negotiating with the Dutch.
Do you want to know how to run meetings and projects in North American and European cultures, Latin and Arab cultures and Asian cultures?
Click on the link below to see video about time perception:
3 Perceptions of Time That Can Make or Break Your Project
Visit our website: